HCSA Historian Awards 2023 Winners and History Festival Finale, 31 May 2023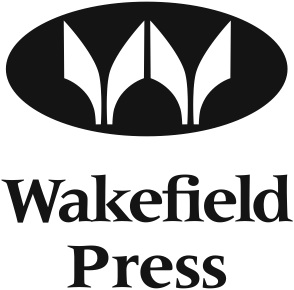 About the event
The 2023 South Australian Historian of the Year Awards and 2023 History Festival Finale were jointly held in at the Freemason's Grand Lodge, North Terrace, Adelaide, on the final day of South Australia's History Festival, Wednesday 31 May. Many thanks to the History Trust of South Australia, Wakefield Press, our speakers, judges, nominators, and awardees, and everyone involved in making the night a success!
Wakefield Press has written about the awards night in their newsletter here
You can read the History Trust's media release on the night here
Announcing the winners of the 2023 Historian Awards and Wakefield Press Essay Prize
Wakefield Press Essay Prize
Winner:
Susan Arthure for Rage and Resistance: Remembering the Women of Baker's Flat
The judges found this original research provides a refreshing new insight into the names, lives and circumstances of the Irish women who fiercely defended their homes at Baker's Flat in the late 1800s. In doing so, they successfully contested the power of the dominant male establishment figures.
Highly commended:
Robyn Dunlop for A Painted Landscape: Hans Heysen, Aroona and Aboriginal History in the Flinders Ranges, South Australia, 1927-28
The judges referred to this as a well-considered and unique exploration into the complexities of European and Indigenous perspectives of the iconic Flinders Ranges landscape and its representation in art history.
Historian Awards
Emerging Historian:
Lainie Anderson
For over a decade Lainie Anderson has researched the story of the Vickers Vimy and and the lives of dedicated airmen Ross and Keith Smith. Her work culminated in publications, a one-hour television documentary and, with the History Trust, a website dedicated to the Smith brothers' flight from England to Australia in 1919.
You can visit the website here.
Excellence in Oral History:
Ricki Koopman and Danni Reade
The Don't Overdue It podcast created and produced by Mount Gambier Library staff Members Ricky Koopman and Danni Reade showcases Library programs and events as well as enhancing stories from Mount Gambier's past; creating a modern, engaging, and accessible gateway to the physical items in the collection. The interviews are both fascinating and thought-provoking.
Digital Technologies:
Wayne Groom and Dr. Carolyn Bilsborow
This team has, since 2012, researched and produced four feature-length documentaries about Australian history, predominantly focused on South Australia. Their research into historic images, film, audio, and interviews has adapted old technology in to the digital world of DVDs, websites, and documentaries.
Regional or Community:
Alan Jones
Alan Jones has published eleven regional histories, many of which are seminal works on the areas involved. Over many years Alan has dedicated his research and writing to ensure that the history of our regional communities and agricultural industries is preserved.
Historian of the Year:
Stephen Oppes
Stephen Oppes has brought together aspects of performance to capture the history of stories and poetry from the Great War in the play "Of Auburn". The play combines theatre, poetry, personal testimony, and live music combined with audio-visual technology to tell the stories of volunteer nurses in the war through the character of Madge Yeatman and the war-time poetry and life of CJ Dennis. The detailed research is highlighted through unique engagement with local and world history.
Lifelong Historians:
Prof. Peter Monteath and Dr. Philip Jones
Peter Monteath has dedicated his academic and publishing career to researching and recording history including the Spanish Civil war, Colonialism in China, and the local internment on Torrens Island during the Great War. His publications include over two dozen books, and numerous journal articles and book chapters. His longstanding and meticulous research and publications are an example of dedication and professionalism.
Philip Jones has authored almost seventy journal articles and eight books, and has five more books in preparation. He has also curated seventeen exhibitions himself, and eleven jointly. As well as his research and publishing, Philip contributes to cultural and history-based societies and committees. He has produced a legacy of history research that allows people to easily engage with exhibitions and displays.
Video snippets will be attached to this webpage in due course.