HCSA Regional Lecture Recap 2022
This year's HCSA regional lecture was co-hosted by Light Regional Council at the Kapunda Soldiers Memorial Hall on Wednesday 19 October 2022. The night was a huge success, many thanks to everyone involved, particularly Pepper Mickan (Light Regional Council), Elspeth Grant, Dr Gillian Dooley, our guests of honour the Premier's ANZAC Spirit School Prize 2021 winners, and our fantastic presenter Prof Melanie Oppenheimer.
A recording of the lecture can be accessed on our YouTube channel:
About this event
Presenter: Professor Melanie Oppenheimer 
Photos from the Night

Prof Melanie Oppenehimer presenting.

Left to right: Elspeth Grant (HTASA), Prof Melanie Oppenheimer (ANU), Pepper Mickan (Light Regional Counci), Dr Gillian Dooley (HCSA President).
Prof Melanie Oppenheimer with the Premier's ANZAC Spirit School Prize winners (2021).
Left to Right: Jennifer Nguyen, Prof Oppenheimer, Gemma Mann, Ezra Lockwood, Nicholas Heinrich.

Pepper Mickan opening the night.

Elspeth Grant discussing our guests of honour, the Premier's ANZAC Spirit School Prize 2021 winners.

Dr Gillian Dooley introducing Prof Melanie Oppenheimer.

Many thanks again to everyone involved!
About the Lecture: Vivian Bullwinkel and the Bangka Island Massacre: 80 Years On
Kapunda-born Vivian Bullwinkel was the sole survivor of the infamous Bangka Island massacre.
It is eighty years since the fall of Singapore on 15 February 1942 during World War Two. The preceding days saw a chaotic evacuation of hundreds of civilians, men, women and children, as well as Australian Army Nursing Service personnel who were directed to evacuate. One ship, the SS Vyner Brooke was sunk on 14 February, and a large group of survivors made it to Radji Beach on Bangka Island, Sumatra. Civilian women and children were sent to a local village to surrender while 22 Australian nurses remained behind with the sick and wounded. A Japanese patrol arrived, separated the group, and executed the men. The nurses were then ordered to walk into the sea and the Japanese opened fire. The sole survivor of the infamous Bangka Island massacre, Staff Nurse Vivian Bullwinkel feigned death.
Although shot and wounded, Vivian and the badly wounded Private Kingsley were the only survivors of the massacre. They hid out for about twelve days until eventually surrendering to the Japanese. Kingsley died shortly afterwards. Vivian met up with the remaining thirty-two AANS nurses from the Vyner Brooke on 2 March 1942 and was interned for the next three years.
This lecture will revisit the infamous Bangka Island massacre and focus on Vivian Bullwinkel's life after her return to Australia in 1945 and her contribution to nursing and advocating for the memory of her colleagues who did not survive. It will re-evaluate recent evidence concerning Japanese war crimes, government directives for Bullwinkel to remain silent about details of her ordeal, the issue of comfort women, and the broader implications for our history of women and war during World War Two.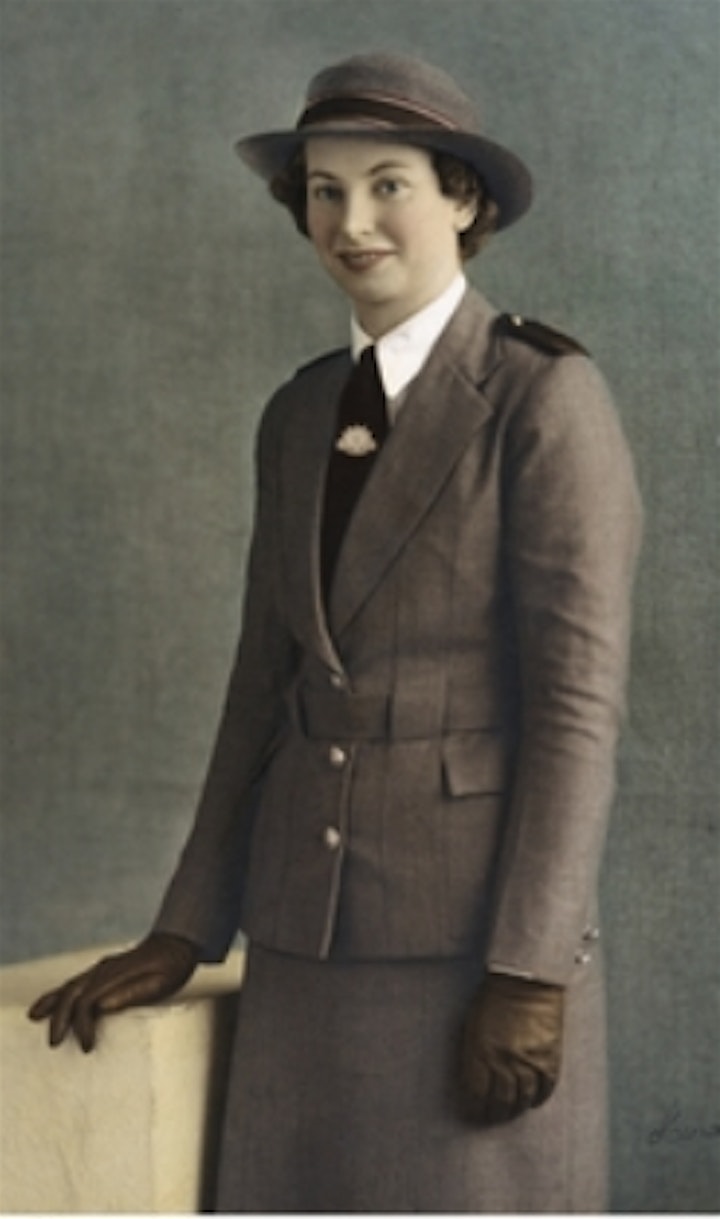 About Professor Melanie Oppenheimer (BA, Dip. Ed (UNE); M. Litt (UNE); PhD (Macquarie University)
Melanie is an Australian historian and a researcher based in the School of History at the Australian National University. She was previously Professor and Chair of History at Flinders University where she was appointed Professor Emerita in 2021. She has held positions in Australian History at the University of Western Sydney, the University of New England and the University of Tokyo. Melanie completed a three-year term as a member of the Australian Research Council's College of Experts in 2018. She is a Fellow of the Academy of the Social Sciences in Australia and was elected President of the Australian Historical Association for a two-year term (2020-22). Melanie joined the Editorial Board of the Australian Dictionary of Biography for a five-year term in 2021 and also co-chairs the ADB's Women's Working Party. Most recently, in 2022, she was a Fellow at the National Library of Australia undertaking research as part of her biography of Australia's sixth Governor General, Ronald Munro Ferguson and his wife, Lady Helen, foundation President of the Australian Red Cross.
For over thirty years, Melanie has been interested in a range of topics including soldier settlement, the Australian Assistance Plan and the Red Cross Movement as well as women, war and volunteering. She completed her PhD on voluntary action and the Australian home front during World War Two, later published as All Work. No Pay. Australian Civilian Volunteers in War (2002). Other books include Volunteering. Why we can't survive without it (2008); The Power of Humanity. 100 Years of Australian Red Cross, 1914-2014 (2014), with Bruce Scates, The Last Battle. Soldier Settlement in Australia, 1916-39 (2016), and perhaps her favourite book about WWI nurse, Narrelle Hobbes, Oceans of Love (2006).